Don't you love when you have a pattern for your little girl and you
so
want to have one just like it and then the amazingly smart and talented designer puts out the misses version? I DO!
The Hailey for girls is one of my current favorite MODKID patterns. When I was given the chance to test the misses version I just about jumped out of my skin! YES OF COURSE! I have yet to make that girls version but I assure you it will be very soon it's been on my computer for a while. My daughter still loves summer dresses and I am so thankful that Patty is making dress patterns that resonate with my daughter's fashion sensibilities.
Hailey is a dress that can be made for your little girl,
size 2t-10 PDF pattern
,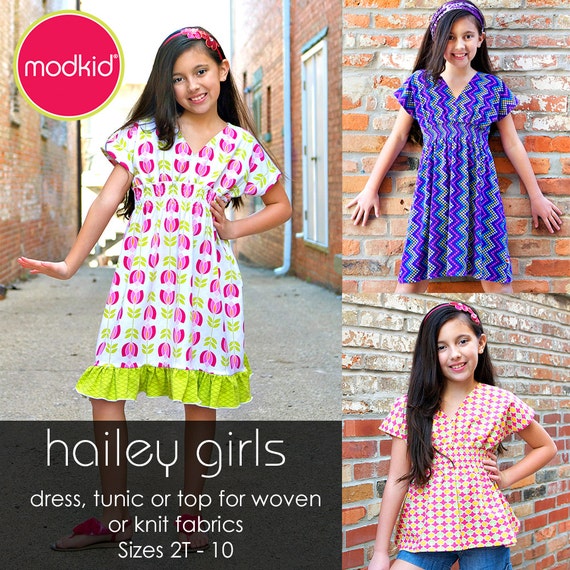 your tween girl,
size 10-16 paper pattern
,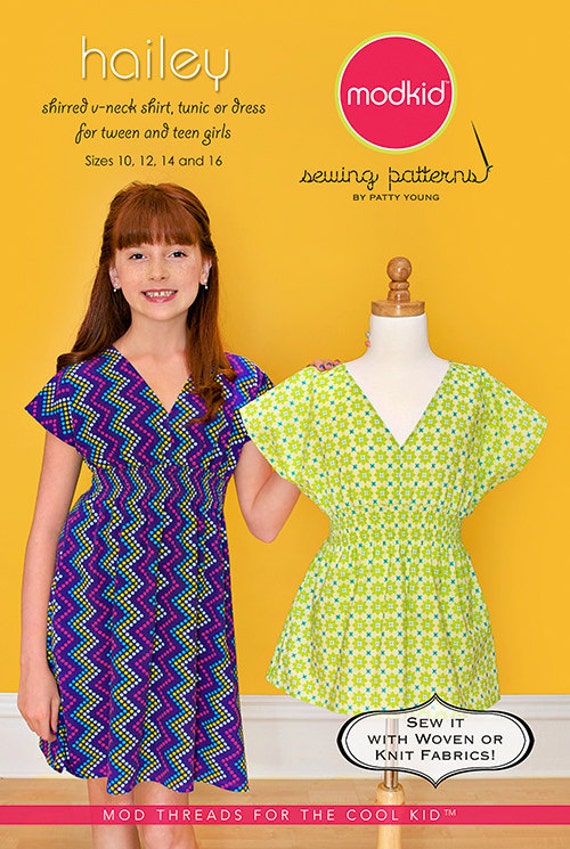 or for you, misses size XS-XXL PDF pattern.
The Hailey can actually be a top, tunic or dress. You control the length.The waist is shirred and the hem can be raw, ruffled or hemmed. The fabric choices, oh are you sitting down because you are going to love this, you can make the Hailey with wovens or knits! GASP! A pattern to go with all that quilter's cotton AND knits in your stash! What more could a girl ask for!?!
This pattern will be part of the new BUNDLEUP women's collection, going on sale

June 20th - 27th

.
So stay tuned to
Patty Young at MODKID
for the big kick off! Don't forget to visit here again too as I will be sharing the girls version of the Hailey! Woo hoo! Bring on the summer sewing!